In house development
January 2019
By Amelie Timmermans
Ten years of experience in building software gives us a strong understanding of the costs attached to it. Upon starting new projects within large corporate environments, we often come across technical teams that were tasked to develop complex data solutions in-house. Too often, we witness such projects having gone from "great" to "big trouble" before we jump in. In those cases, the entire department gets pointed to as a cash burner, team motivation decreases, and the once high priority IT project has fallen into disrepair.
So, why is it that corporations prefer to resist the help of a third party until it's (almost) too late?
As a corporation holding sufficient technological and financial resources, there are valid reasons to go solo; for instance: developing new capabilities, holding exclusive control on technology, or honoring independence and self-reliance principles. However, many companies underestimate the costs attached to software development. This leads to a staggering fact: 46% of large IT projects go over budget. In addition, 56% of projects fail to deliver the expected value.[1]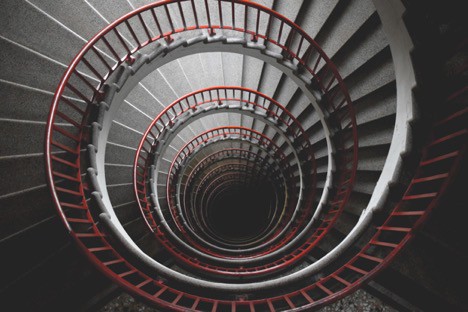 Overspending on software happens for several reasons.
First of all, future returns on technology are hard to predict because costs and timing go well beyond predictability. Quantitative methods used to budget for new undertakings usually entail estimations of future cash flows by using NPV and IRR formulas. But even the most rigorous calculations don't tell the truth. That is why, in most cases, making profit estimates used for discounted cash flows is irrelevant. These conservative methods also discriminate against projects that are too risky or have a horizon that is too long term.
Working with a software provider alleviates financial and time pressures, mostly due to the learning curve a third party develops along with similar projects. This legacy comes with a better understanding of project valuations. In addition, dedicated project managers trained to anticipate hiccups to ensure deadlines are met in due time.
Secondly, the economies of scale a vendor enjoys in terms of market knowledge and costs are another asset corporations can leverage. An in-house project is likely to be freestanding, prone to one-off R&D and maintenance costs. Working with a third party that has strong technical and market knowledge prevents such surprises. An external partner is also more likely to challenge the status quo thanks to its fresh outlook detached from internal history and politics. At Riaktr, we benefit from 10 years of experience in data analytics. Our clients are industry leaders worldwide, namely Orange, Proximus, and MTN. Our expertise ensures the delivery of well crafted, user-centric software at a reasonable cost.
Finally, securing the right people resources is easier said than done. Highly qualified developers and big data engineers are scarce and come with a price. The opportunity cost of allocating a team to innovation can rapidly increase when moving existing talent away from their current tasks or filling competency gaps with new hires. Managers need to think strategically about where top resources can have the highest impact on the core business and under certain market constraints.
Partnering with a big data software provider is not a sign of incompetence.
To conclude, calling on a tech vendor lowers the risk of large in-house IT projects going bust. Partnering with a big data software provider is not a sign of incompetence. On the contrary, it can be an informed choice to beat the competition at the lowest cost. Effective resource allocation creates a competitive advantage in terms of cost management, time to market, and risk monitoring. Also, the exchange of knowledge between parties allows businesses to keep internal talent motivated without distracting them from other core tasks.
Of course, there are also some disadvantages to outsourcing software development.
Naturally, a readily available product will have less flexibility than one developed in-house. However, today, modular software systems allow better integration with existing IT systems. A certain degree of customization is often possible when discussing specific needs with providers. Therefore, we recommend carefully selecting a future partner by enquiring about the level of flexibility of the data architecture that is being applied.
Keeping full control on the data transformation may be another motivation for corporations to undertake their own initiatives. At Riaktr, we promote transparency on data flows in order to avoid the software turning into a "black box" for our customers.
Riaktr has 10 years of experience in developing and implementing software.
Whether you are considering setting up an innovation team, looking for a big data partner, or in the midst of a sophisticated technical project, our experts are never far away. As data lovers, we are always keen to share a piece of advice or start something together.
Sources:
[1] Mc Kinsey (2011)