Localise telecom transactions
April 2019
Why localise Telecom transactions? In highly competitive telecom markets in Africa, knowing where to launch your next sales initiative makes all the difference in gaining additional market share. To know precisely in which neighborhood to act, sales managers need granular, up-to-date data on recharge purchases and subscriber usage for voice, data, and SMS bundles.
While telecom operators have a clear view of a wide range of data points, they often miss accurate location data. When the transaction contains a Cell_ID, it is straightforward to link the transaction with the site used. However, the Cell_ID is not available in up to 40% of transactions. This is due to the nature of the transaction. SMS, data, and voice CDRs typically contain Cell_ID information, while other transactions like Mobile Money, recharges, and air-adjustments don't.
At Riaktr, we cracked the case on localisation, even when no Cell_ID is available. We have included a comprehensive view of the localization of transactions as a key feature of our sales and distribution tool. We use three techniques to provide localise telecom transactions and access the information related to it.
The three techniques commonly used by Riaktr are:
Windowing
Most used site daily
Manual user input
Technique 1: Windowing
Through windowing, we scan all the other available transactions (voice, SMS, data, etc.) of a subscriber during a short window of time, typically one hour. The underlying assumption is that two transactions (the unlocalised one and a localised one) that occur within a small time frame happen nearby one another.
For example, imagine John needs to buy a credit top-up. On his way to the shop, he sends an SMS at 12:23 PM. This is recorded as 'Transaction 1'. Five minutes later, John arrives at the shop, buys what he needs, and leaves. At 1 PM he effectively tops up, but we are unable to identify where because the transaction has no Cell_ID. He calls his girlfriend 15 minutes later. This is recorded as 'Transaction 2'.
At this point we have localised:
Transaction 1 (at 12:23 PM, with Cell_ID)
Top-Up (at 1 , no Cell_ID)
Transaction 2 (at 1:15 PM, with Cell_ID)
Since Transaction 2 has occurred closest to the top-up, we assume that the top-up happened near the same place as Transaction 2.
Technique 2: Most used site
In many cases, it is fairly easy to detect the most used site (MUS) of a user during a day. Let's look at the example of Mary. On weekdays, Mary wakes up at 7 AM. She usually sends a few text messages and sometimes makes a call from home before leaving to work at 8:30 AM. Transactions happening between 7 and 8:30 AM are attached to the site closest to Mary's home. From 9 AM to 6 PM, all Mary's transactions are attached to the site closest to her workplace. She drives back home in the evening, and we know that all the remaining transactions will happen from her place again.
The pattern of transactions with a Cell_ID is a good indicator to link a transaction without a Cell_ID to a site. The event will be localised to the subscriber's MUS during the same day that the event occurred on. Depending on the time of the event, a different MUS will be used:
MUS business hours
MUS home hours
MUS weekends
To calculate the MUS, we will look at voice, SMS, and data CDRs. We apply different weights (e.g. data carries less weight as voice) to increase accuracy.
It is also possible to take a longer time frame into account. In this case, the event will be localised to the subscriber's MUS during n days.
Technique 3: Manual input of GPS coordinates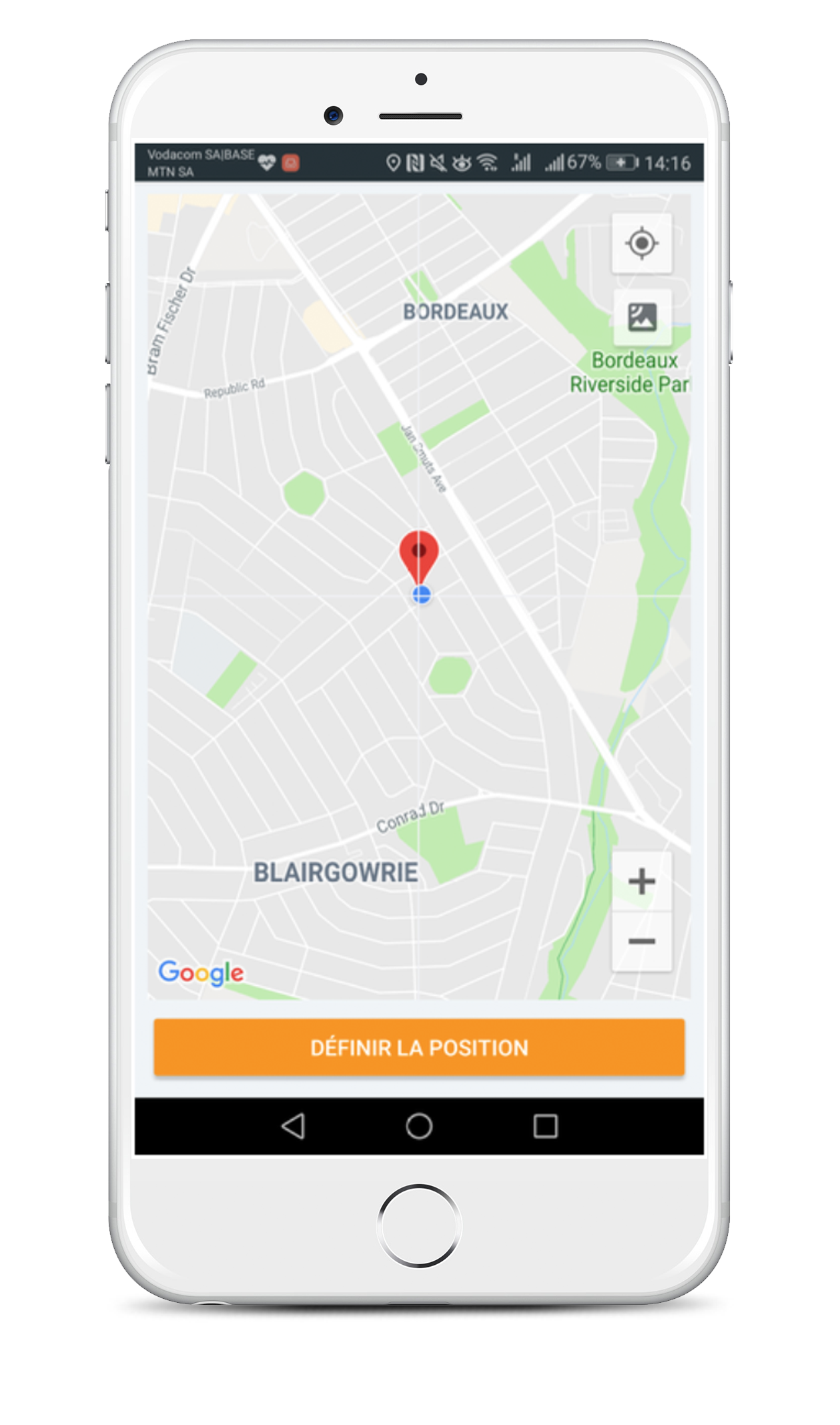 For transactions that vehicle through a Point Of Sales the field agents can capture the GPS coordinates of a POS via the mobile app they use as part of the Sales & Distribution solution.
In one click, agents can mark the localization of a Point of Sales in the tool.
This feature also works offline. In addition, the user input always undergoes a data quality check to ensure data remains clean.
About Sales&Distribution
In the context of complex distribution networks in emerging markets, our sales and distribution data visualisation and recommendation tools enable everyone, from executive managers to field agents, to act at the right place, at the right time, with the right action.
Infographic
https://riaktr.com/infographic-localisation-telecom-transactions/