Localise telecom transactions
In highly competitive telecom markets in Africa, knowing where to launch your next sales initiative makes all the difference in gaining additional market share. This infographic explains how Riaktr does to localise telecom transactions. When a telecom transaction does not contain a Cell_ID we use three techniques to provide information about where the transaction happened.
The three techniques used by Riaktr are:
Windowing
Most used site daily
Manual user input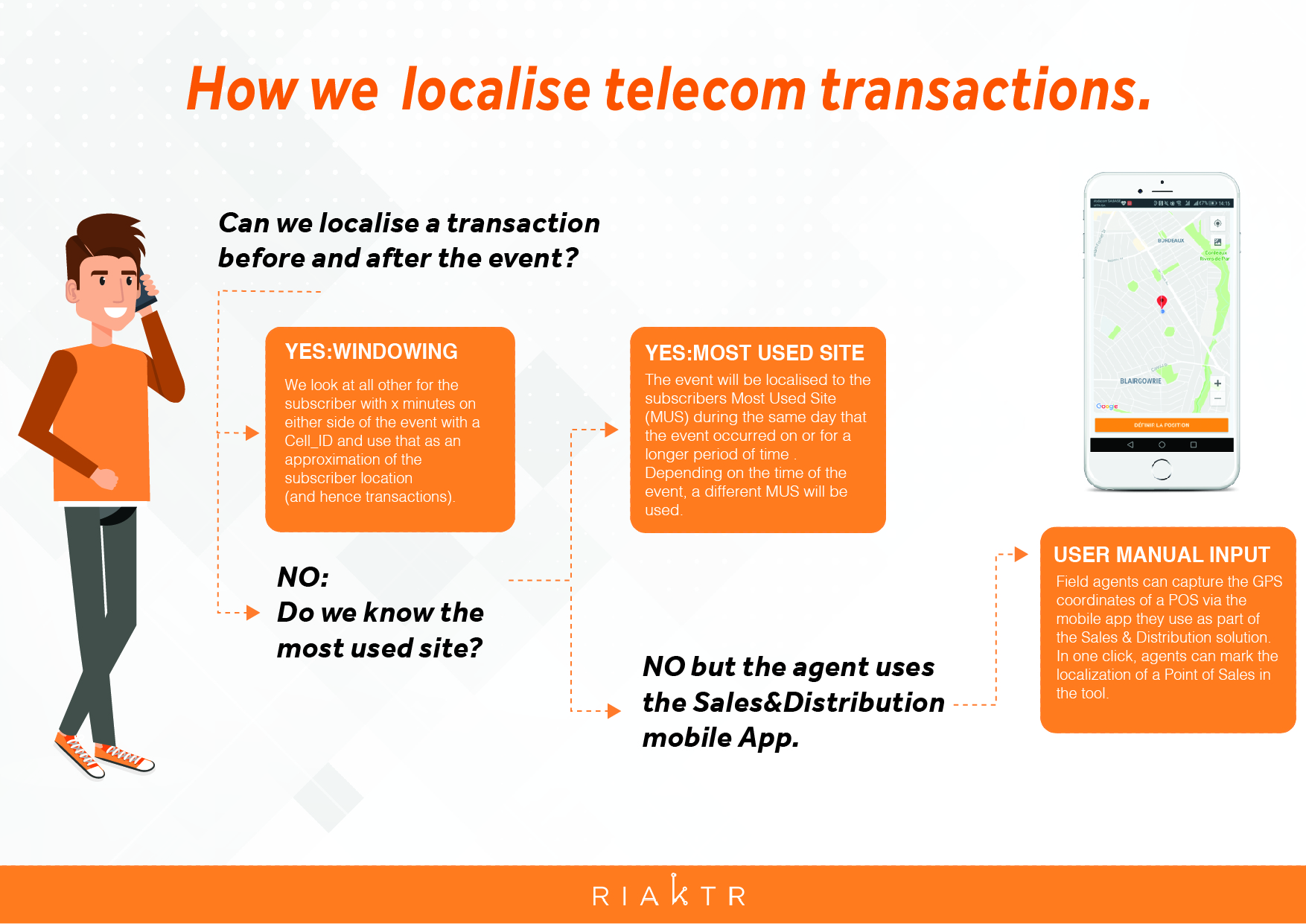 Want to read more on the subject?
Read our full article: https://riaktr.com/localisation-telecom-transactions/