In this article, we will share with you:
Why POS inactivity should be part of your POS strategy
When telecom operators should reactivate their high-value POS
Why distribution analytics is key to analyse your indirect channels and take the right decisions on the field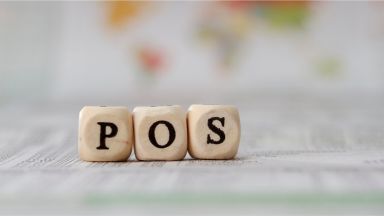 While a large portion of telecom operators in the world rely on indirect sales channels, most of them do not develop a specific Point of Sales (POS) strategy. Causes are multiple: lack of insights on POS level, limited resources, low clarity on sales reps routing and actions, etc. However, our research shows that telecom can increase their potential sales by up to 3% by focusing their efforts on high-value inactive POS. So why not do it?  
POS inactivity should be part of your POS strategy
Then, we conducted research on POS dormancy throughout a number of large telecom operators and discovered the following:
On a daily basis, 5% of POS are inactive
The majority of surveyed POS encounter 2 inactivity periods per month
POS are inactive for 3 days on average
Reducing inactivity to zero would imply a visit to every POS every single day which is, of course, impossible. The obvious limitation is the number of available sales reps and their average productivity. Under those constraints, operators have two possibilities: minimising inactivity time or maximising revenue recovery. Our research concludes that the second strategy is by far the most efficient.
Telecom operators should focus on high-value POS
There are two parameters that can trigger reactivation visits: the POS value (i.e. its average sales revenue) and the duration of inactivity. By clustering the POS according to their value, we discovered that:
● Half of the POS account for more than 90% of total revenue loss
● High-value POS are likely to naturally reactivate within 3 days of inactivity
● Low-value POS are more likely to reactivate after 7 days
These results suggest that field teams should focus on high-value POS that have been inactive between 3 and 7 days. It allows reallocating underutilised resources to reactivate POS sooner.
Reactivating the top half POS after 3 days of inactivity leads to:
● A theoretical maximum of 10% total sales boost compared to random visits
● Taking cannibalisation effects and high POS density into account, the actual recovered sales are estimated to be of 2%
● 30% to 50% field capacity that can be reallocated to the opco POS strategy
Distribution analytics is key to optimising your indirect channels
Managing the trade-off between the operational effort required for reactivation and the potential revenue recovery requires advanced analytics and recommendations. However, this is a tactical competence that is largely missing among big companies operating in indirect sales environments. Distribution analytics should allow you to:
Diagnose on-trade issues at the POS level such as inactivity or stock-outs
Prioritise the POS you need to act upon
Track the impact of your actions on the field
Digitising your entire workflow should therefore be part of your POS strategy to maximise your revenues.
Enjoyed this article? Therefore, you might also enjoy: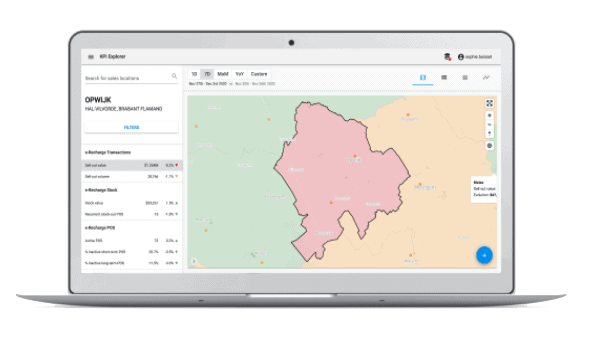 Optimise your distribution management and track the efficiency of your sales reps. Our Sales & Distribution software allows exploring commercial performance in one centralised tool. Telecom operators can prioritise their field visits easily and increase their salesforce's productivity. As a result, our clients have realised a 5% increase in POS revenue.