Brussels, 15 December 2021 – Riaktr, a leading Belgian scale-up specialized in big data software for telecom, today announced that Olivier Moisse, previously Chief Operating Officer at Riaktr, has been appointed the new CEO of the company. Olivier Moisse will succeed Sébastien Leempoel.
"Olivier's extensive background and deep understanding of the business make him a great choice for CEO. His appointment comes at a time when Riaktr and SDS have a real opportunity to generate further momentum in the sector and extend their leadership position," said Tommy Eriksson, CEO of Seamless Distribution Systems (SDS). "We thank Sébastien for his commitment to the company and we are grateful to him for establishing Riaktr as the successful business it is today. We wish him the best in his future endeavours."
Olivier Moisse has been with Riaktr since the early stages of the company's growth. He has successfully performed in different crucial roles, contributing to defining and development of both Sales & Distribution and Smart CapEx products, innovative environment and organizational resilience of the company.
"I joined Riaktr 9 years ago when there were only a few of us. I grew up professionally together with the company, taking up many different roles and experiencing the company's ups and downs," said Olivier Moisse. "Today, we are starting a new page for the company, leveraging our rich history, now backed by Seamless Distribution Group. "I believe that now more than ever we are well-positioned to grow the company and capture the new opportunities the market is offering."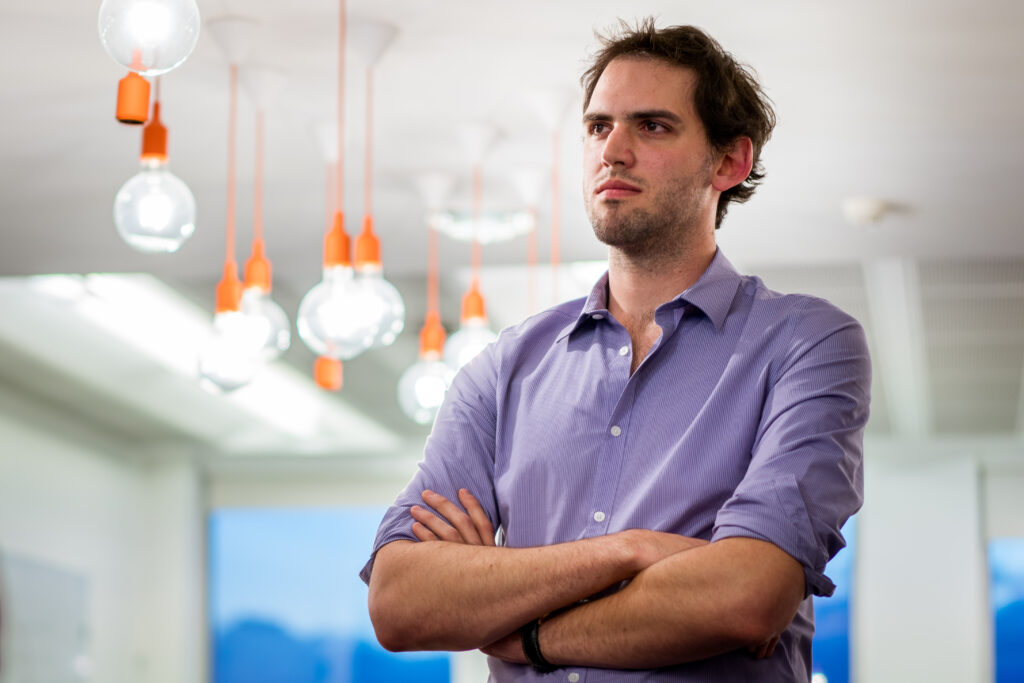 After 2 years as CEO, Sébastien Leempoel decided to leave the company as he accomplished his mission and now passes the company leadership over to the joint Riaktr and SDS management team.
"I've been incredibly proud to lead this talented team and achieve so many successes together. While it was time for a new chapter for me and the company after 9 intense years, I will deeply miss being part of such a caring and smart team," said Sébastien Leempoel. I'm very confident that the management team we have grown over the years is the best today to capture this new potential while preserving our unique culture."
With Olivier Moisse's arrival, Riaktr has redefined some of its strategic directions. In particular, the company will focus on smarter actionable insights for clients, new product lines as well as additional investments in data innovation. These changes reflect the adjusted mission and vision of the company. With these new initiatives, the company will accelerate its pace of innovation, relying on the team's talent and creative thought to fulfil this vision.
The new CEO is joined by newly appointed Jordi Sicart, as the new Chief Technical Officer, Sophie Buisset as the new Chief Commercial Officer and Catarina Keereman as the new Chief Product Officer, a team of brilliant professionals who are committed to advancing the company even further.
About Riaktr
Riaktr is transforming a world of data into actionable insights. The company creates and distributes innovative software that generates smart recommendations for operational sales, while simultaneously providing network infrastructure optimization for telecom operators. On May 7, 2021, Riaktr was acquired by Seamless Distribution Systems (SDS), a Swedish international software company that specializes in mobile payment services for mobile operators, distributors, retailers, and consumers.
If you want to know more:
Sophie Buisset
[email protected]
+32 489 29 07 49
Sébastien Leempoel
+32 472 45 70 26