The coronavirus pandemic poses unprecedented challenges for all countries around the world. Recently, some countries have eased up measures, but the fight against COVID-19 is not over. It's still unclear where the finish line is for some of the most vulnerable countries in the developing world.
In this context, how could telecom data help developing countries flatten the curve and prevent a second wave? Over the past few weeks, the use of mobile devices has gained significant interest from governments. Some might argue that telecom data can be particularly useful in flattening the curve in countries where resources and technical capabilities are limited. In the context of the novel coronavirus, this means that anonymized telecom data can help predict the spread of the disease, identify communities at risk, and help prioritize the actions of aid workers.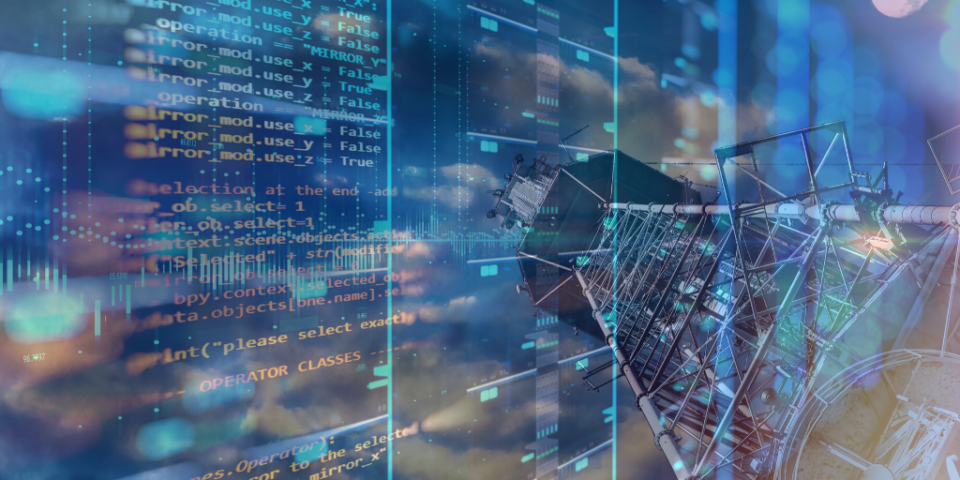 How telecom data can help
Mobile Network Operators (MNOs) generate several data types including call detail records (CDRs) and location area updates, which are rich in terms of mobility insights. In many of the developing countries where smartphone penetration is too low to enable an adequate analysis of mobility patterns using GPS, telecom data plays a crucial role since mobile phone penetration is high even in low-income settings.
For instance, in Sub Saharan Africa, almost half of the population owns a phone with mobile phone penetration at 44 percent of Telecom data is constantly updated and covers a large portion of the population. The data is also recorded automatically in the Call Detail Records (CDRs), and it contains localization and time information, which is key to understanding human mobility.
What's more is that it provides information on connectivity between subscribers, which helps understand travel patterns across communities.
As all available resources come together to combat COVID-19, the helpfulness of mobility analytics applications and telecom operators cannot be overlooked. MNOs and analytics solutions can come together to support countries with analytics on mobility to inform mitigation policies for preventing the spread of the virus.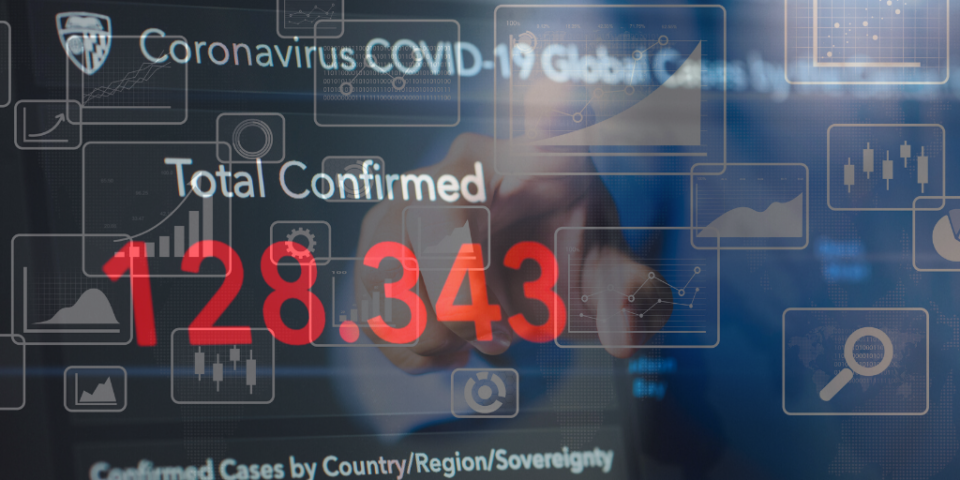 The power of analytics against coronavirus
For developing countries in regions like Sub-Saharan Africa, a nationwide lockdown is not desirable or realistic. It's not desirable as the loss of income cannot be compensated by the governments, leading to hunger and social unrest. Nor is a general lockdown realistic, as many countries don't have policing power to enforce it.
Mobile analytics can help reduce the spread without enforcing a strict lockdown. "The idea is to provide recommendations on where confinement is most needed and where to focus the resources to make sure the confinement is respected. A key KPI to monitor whether or not confinement is respected is the increase in the percentage of time people spend at home (For example, from 60 percent to 80 percent). So you can focus on the areas where the percentage of people staying at home isn't increasing as expected," explains Wim Hellemans, Head of Data Science at Riaktr. These mobility indicators can help the government identify and focus on the neighborhoods or communities that might pose a risk. "Knowledge about a population's travel pattern, even before cases are confirmed, is vital to understanding how the epidemic will spread throughout a country and where the population is most at risk, allowing for medical resources to be directed to the right areas," Wim Hellemans continues.
"Back in 2014, Riaktr's Data-for-Good Department helped Zambia in dealing with their malaria outbreak. In Western Africa, it also supported UNICEF during the Ebola pandemic. The Data-For-Good Department became Dalberg Data Insights, which focuses on helping developing countries monitor disease, mobility, and city planning. Today. Riaktr and DDI join forces once again. Riaktr's analytical tools to support Sales and Distribution are already present in 25 African countries, and with little effort, the Dalberg Disease monitoring tools can be plugged on top to enable a fast roll-out at scale," says Hellemans.
This mobility analytics solution is helping developing countries in their fight against Coronavirus focuses on:
Mobility reduction.

Assessing the impact of measures and direct resources to problem areas by calculating KPIs on mobility reduction. For example, assessing the amount of time people are staying at home or the distance traveled.

Region at risk.

Origin destination matrices are

especially useful

in assessing both where people still go when they are not adhering to the confinement. They can also tell where people from high infection areas travel, which can help anticipate new outbreaks.

Propagation maps

. Healthcare data and socio-economic demographics such as age, together with mobility, can be fed into an epidemiological model that will create a detailed risk map of the full country with a prediction over time how the spread will unfold.

Exit strategy.

Developing scenarios for exiting the confinement with the help of risk mapping of the country based on epidemiological models, socio-demographics, mobility patterns, and social distancing.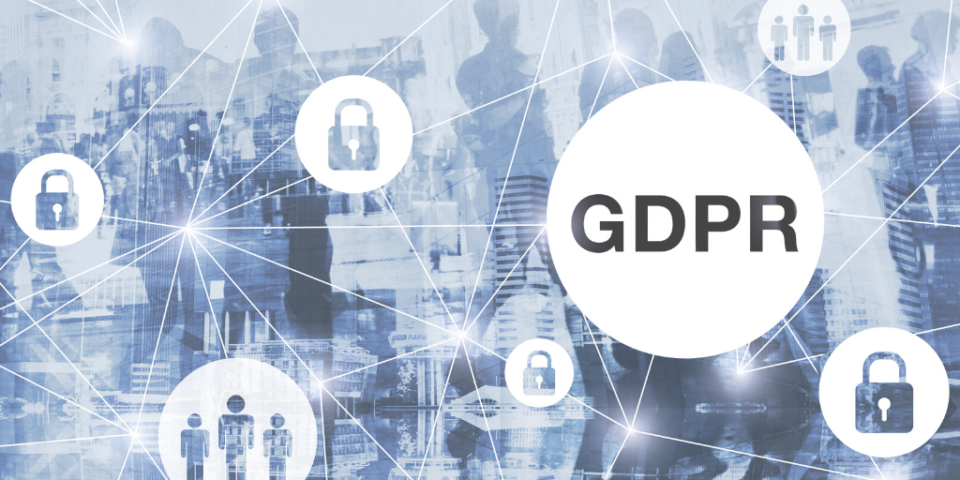 Privacy protection in the fight against corona
As the conversation leads towards using telecom data to fight COVID-19 increases, so do the concerns related to how this data might be used once the crisis is over. Many people and organizations are concerned about whether telecom data will be used to breach personal privacy.
On a typical day, telecom operators use antennas to know where a person is in order to route calls. What mobility solutions do is leverage the anonymized data that is already used by telecom operators to provide their most essential service to provide insights on mobility without the need to request additional personal information.
Hellemans points out that this approach is totally GDPR compliant. "We receive anonymized CDRs in order to calculate at the antenna level where subscribers are at night, to understand their home location. The solution calculates at antenna level how long that subscriber spends at home and how long is spent somewhere else. The average percentage for everyone at that antenna is then calculated, keeping a minimum of 30 people to be statistically relevant and preserve privacy," says Hellemans. "The underlying Sales and Distribution tool is not built to track users, anyway, so we do not even have the technical capabilities to trace individuals."
About Dalberg Data Insights
Dalberg Data Insights creates tools to interpret data and unlock solutions in international development, humanitarian action, and social impact. Their disease surveillance tools analyze human mobility through mobile phone calling patterns in conjunction with disease incidence reports and other epidemiological factors to accurately predict the spread of infectious diseases.
About Riaktr
Riaktr is an expert in analytic solutions for telecom operators. We believe in the power of data to support digitization and agility. We make intuitive analytic applications that allow telecom teams to work easier, smarter, and more efficiently. We focus on two of the biggest challenges every MNO and MVNO face: optimizing investment decisions and optimizing sales resources to increase sales.
Enjoyed this reading? You might enjoy the following as well:
About the Author
Alondra Gutierrez

Marketing & Business Development Manager